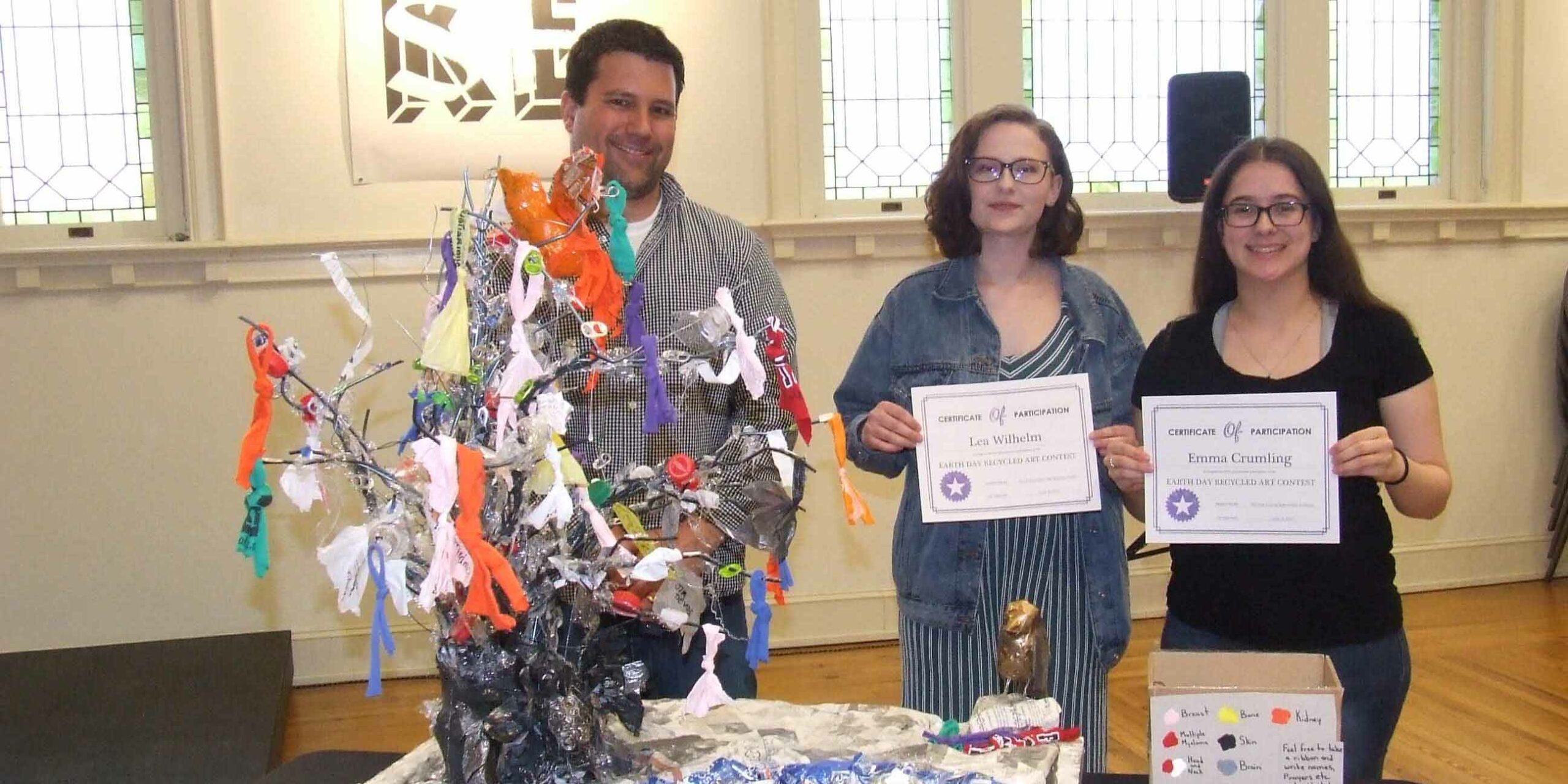 2019 Recycled Art Contest
In 2019, participating schools included Central York High School, Dallastown Area High School, Hanover Public High School, Kennard-Dale High School, Red Land High School, Red Lion Area High School, South Western High School, and York Suburban High School. Twenty-eight students participated.
The first place winner was "Washed Up" by Mackenzie Burns, Brylee Rine, and Becca Waller of Red Land High School. A second-place award was given to Sophie Castro of Kennard-Dale High School for her submission entitled "Lost Home." The third-place winner was "Cancer: Garbage of the Soul" by Emma Crumling and Lea Wilhelm of Central York.
Prizes were awarded based on artistic technique, artistic expression, and creative use of recycled materials. Judges were Rita Whitney, Director of Communications and Engagement at the York County Cultural Alliance; Victoria Kageni-Woodard, York area artist and fashion designer/owner of Gusa by Victoria, LLC; and Joaquin Calles Guzman, York area artist.